The weekend turned out to be just what we needed.
We had 2 couples over for a game night and we played a new game (to us) called Awkward Family Photos. It was pretty much Balderdash but with pictures, and it was actually pretty funny, as we ended up playing for almost 3 hours!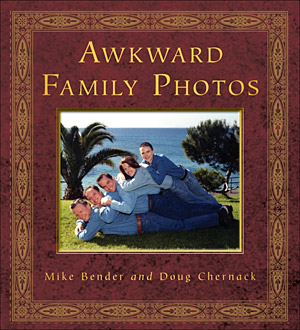 Yes, that was one of the pictures...and we all did not hold back ;)
Saturday morning I met up with Jenny and we ran around Lake Lynn then walked for a bit until Brooklyn spoke loud and clear that she was hungry.
It ended up being a great weekend and the weather was finally nice and the sun came out! Speaking of the weather it is going to be near 60 all week! HELLO running weather, and walking and whatever else i feel like doing outside!!!
I also FINALLY finished my bathroom painting and I am very pleased with it!
It is my motivation and helps me remember EACH DAY why I am here.
Yesterday after church I had planned on getting a weights workout in, but Brooklyn also needed attending to. What is a mom to do? Bring the baby with you! I walked on over to our community gym and brought a blanket and a toy and sat her down in front of me. Her favorite toy there ended up being a plastic cup, hence the favorite toy title!
I try to remind myself that there really arent any excuses for missing a workout! That is unless you have a sick or VERY fussy day with the baby, then you have an excuse :)
I got my weight circuit workout in and then a good stretch, because I forgot to yesterday after the run. Yes, I to forget to stretch but I am ALWAYS reminded the next day when my muscles are soooo tight. STRETCH STRETCH STRETCH right after your workout, or you will feel it the next day. (reminding myself as well)
Other FAVORITE toys of Brooklyns
(remember most of them are FREE and not even considered a "toy)
Bubble Wrap
Any type of bottle or container
Puffs... yes I consider this a toy when all she does is play with it and it keeps her busy for an hour!
An empty coffee cup... so intrigued
The dog and her fur
We also give her a hat and she loves playing with that
Now some actual toys
This lady bug toy.
It crinkles and squeeks and has a teether attached.
Rubber ducky
1st time with barbie and all she wanted was her hair
Moral of the story is... do not spend alot on baby toys!
Brooklyn mostly just loves bags, bottles, cups, or anything that crinkles!
Half of the time I will just give her an empty cup or bag and she is VERY content.
The top toy so far has been that lady bug, but other than that it is FREE stuff lying around the house :)
We spent the night watching a movie and snuggled on the couch, but it didn't last long because this little one was pooped!
We ended off the night playing a board game that actually uses your brain :)
Both the husband and I agreed that we both need to play this more because we are BAD with knowing our states and capitols and location to things in the US!
Ooops...but there are more important things than that right????
How are you going to get your week started?
I am just about to finish the rest of my coffee and then head out for a short run with the dog. Motivation Monday? MOVE IT!
What are you watching tonight...The Bachelor or The National Championship game??!?!
I am watching the game and then the bachelor tomorrow without commercials :)